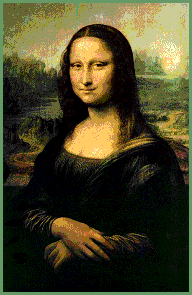 While fine art connoisseurs can readily distinguish a Picasso from a Poliakoff, the distinction may not be as obvious to dock workers, warehouse personnel, truckers, and office staff who regularly shepherd objets d'art from the arms of dealers into the hands of buyers. But, for companies that bring works of art to auction, knowing exactly what is going to market is not just a matter of good taste - it is the essence of profitability.
AMA Auction Service, a fine arts dealer that distributes jewelry, furniture, art, and antiques to auction sites across the United States, recently partnered with Advanced Barcode Technology™ (ABT) to implement a solution for managing its inventory-on-the-move. As a result of the relationship, AMA Auction Service realized savings in the six figures in the first month, plus a significant reduction in theft, negligence and inadvertent loss, greater control of inventory levels, and the ability to identify specific items for auction based on international price fluctuations.
Keeping Ahead Of Inventory-On-The-Move
Before partnering with ABT, AMA Auction Service encountered serious obstacles to effective inventory management. As a result, valuable merchandise was often unaccountably misplaced or misappropriated.
Rapid inventory turnover - as much as 20% of the contents of the Company's 40,000 square foot warehouse every week - fueled by regular arrivals of new merchandise via air and sea and as many as 30 trucks dispatched weekly from its New Jersey warehouse to auction destinations throughout the United States - made it all but impossible to maintain an accurate accounting of items on shelves.
Additionally, AMA Auction Service had little control over its works of art after they left the warehouse, increasing the opportunity for loss during transport and at the auction site.
Finally, the Company's manual, paper-based tracking system was prone to error and could not keep pace with dynamic inventory levels.
Raising The Bar On All-In-One Bar Code Solutions
In late 2000, AMA Auction Service turned to ABT for a comprehensive solution to manage the entire inventory life cycle, from the time of acquisition through the point of sale. ABT delivered a customized inventory controlsystem capable of identifying and tracking each item in AMA Auction Service's inventory. The basis of the inventory control solution is a 15-digit bar code that enables staff to quickly and accurately identify each item, whether it is in the warehouse, on a truck, or on an auction floor.
A bar code is affixed to each container and stores data about the work inside, including category (furniture, jewelry, art reproduction, etc.), model and serial number, cost, country of origin, vendor, minimum auction price, and so on.
Information about the item's current location enables AMA Auction Service to determine if, when, and how specific merchandise can be delivered to an auction site.Information about cost enables AMA Auction Service to take advantage of international price fluctuations and designate appropriate items for discount or markup.
Fixed scanning stations at warehouse docks read the bar codes, enabling inventory to be tracked as it is moved off trucks for stocking in the warehouse and onto trucks for delivery to auction sites.
Scanning merchandise as it leaves the warehouse enables management to track the specific trucks on which it is shipped and specific trucking personnel responsible for its delivery.Scanning merchandise when it is delivered to the warehouse after auction is especially crucial for updating inventory information when unsold merchandise is returned for restocking.
ABT-customized Palm (CE) devices equipped with bar code scanners and ABT's Inventory Control IC-2000 software enable AMA Auction Service staff to read the bar codes while situated at other locations, such as the auction site.
The Inventory Control IC-2000 software updates a copy of the core inventory database residing in the CE device. Inventory can be tracked as it is moved off trucks and even as it is moved off the auction floor into the hands of buyers. The disappearance of merchandise can be immediately detected and its last location readily identified.
As items are auctioned off, key details about each item are immediately transmitted via radio frequency to the cashier, eliminating the need for manual data entry and expediting checkout for both purchasers and workers.
Later, on return from the auction, information about the items auctioned and the items unsold is synchronized with the host database, which resides on an NT server also built for AMA Auction Service by ABT.
The ABT solution includes customized queries and reports developed in consultation with AMA Auction Service to deliver mission-critical information about the Company's most important asset - its inventory.
Plans are underway to connect a Global Positioning System (GPS) to each truck driver's PDA, enabling AMA Auction Service to determine the current location of its trucks - and its merchandise - at any time.
A State-Of-The-Art Solution
According to Asher Milchman, President of AMA Auction Service, the ABT solution is truly state of the art. Milchman stated, "The ABT solution goes beyond best of breed - beyond the usual value-added package. With superior technology and a real grasp of the challenges facing our business, ABT has developed the kind of solution that only a true partner can deliver."
All referenced product names are trademarks of their respective owners.
To learn more about what ABT can do for your business,
call us at 1-516-829-2135 or 1-800-722-6337.