Advanced Barcode Technology, Inc.
Press Release
Advanced Barcode Technology, Inc. announces the release of the IC-2000 Inventory Control Software.
FOR IMMEDIATE RELEASE: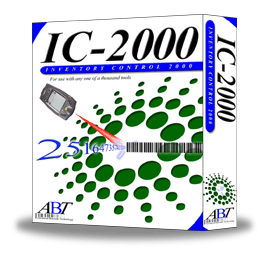 GREAT NECK, NY- Advanced Barcode Technology, Inc. announced at the Frontline Expo its new Inventory Control Software, IC-2000.
IC-2000 is a powerful and user friendly Windows based application designed to maintain inventory in a variety of business environments, utilizing state of the art barcode technology. Fully integrated with handheld devices for synchronization of data, this database management system maximizes data collection efficiency with ease of operation.
IC-2000 can be used in applications such as Shipping and Receiving, Storerooms, Warehouses, Tool Sheds, Office Supplies and Equipment.
With its built-in queries and transaction, IC-2000 easily tracks PO's, Locations, Costs, Qty on Hand, Maximum and Reorder levels, Items Received & Items Disbursed.
The IC2000 Synchronizes with the Palm Pilot where a light IC2000 application is running.