Advanced Barcode Technology, Inc.
Press Release
FOR IMMEDIATE RELEASE: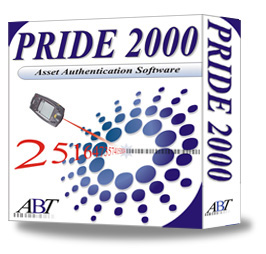 GREAT NECK, NY- Advanced Barcode Technology, Inc. announces it will unveil its asset authentication software at the Frontline Solutions Expo 2001. PRIDE-2000, a new suite of total asset--personnel and physical--authentication delivers the security and peace of mind demanded in today's environment.
PRIDE-2000 is a powerful and user friendly Windows based application designed to deliver unparalleled security protection against fraud and deception, preserving the integrity of personal identities and business critical resources. Fully integrated with handheld devices for real-time or batch processing of data, this asset security system offers a complete, customer specific system for storing and verifying information quickly and accurately, wherever and whenever it is needed.PRIDE-2000 can be implemented in virtually any computing environment, from legacy systems to client based environments to internet-based infrastructures.PRIDE-2000 empowers both business and government to institute comprehensive, highly reliable authentication management procedures quickly, cost effectively and with a low incidence of false positives.ABT will be conducting brief presentations with interactive demonstrations of the software at the show. ABT is located at Booth #668 throughout the show, see marquee for show times.